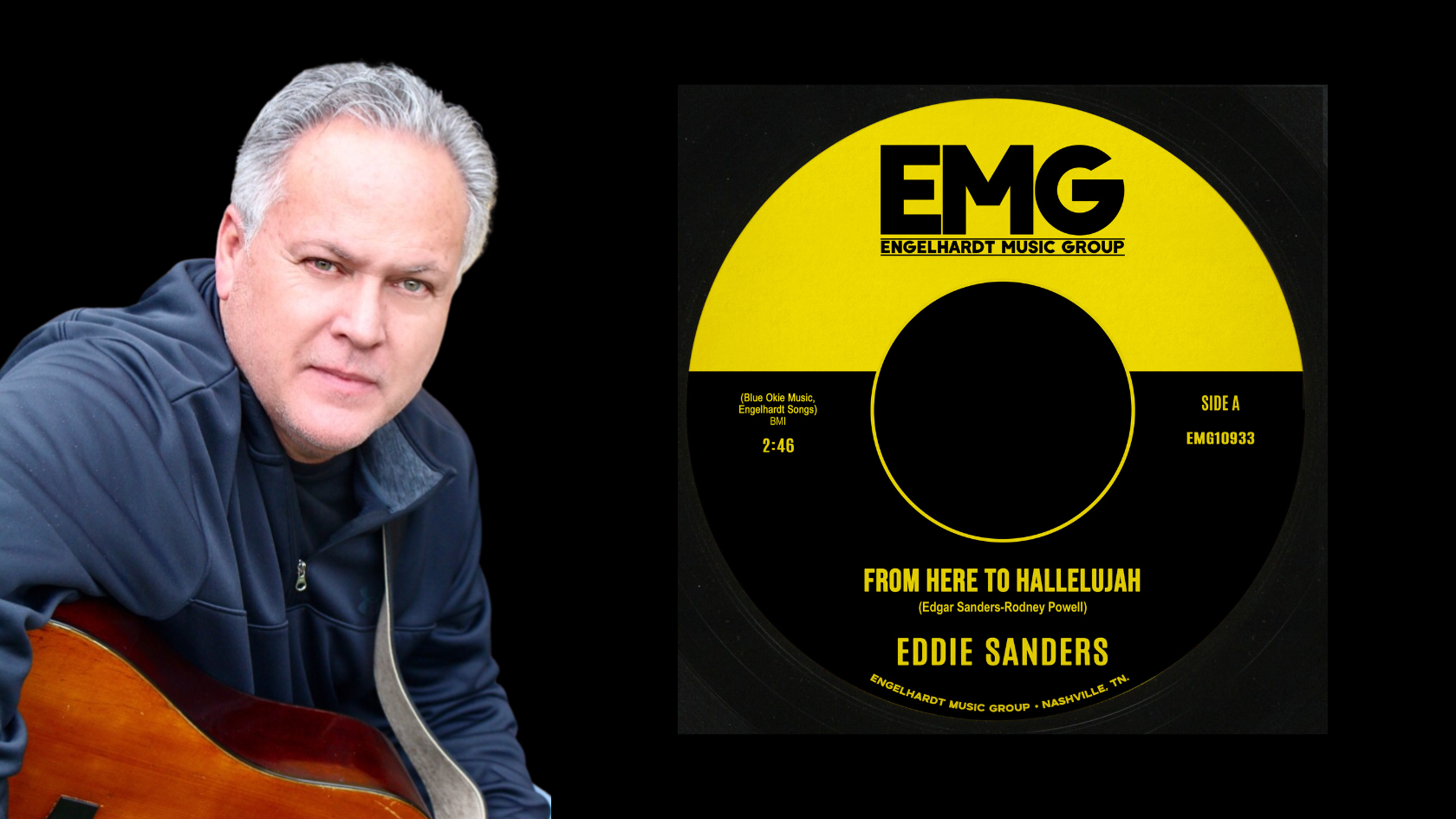 FOR IMMEDIATE RELEASE 
August 16, 2022 
Wilson Pickins Promotions 
864.359.7999 
Anticipation has been growing for the release of the next bluegrass gospel project from esteemed Oklahoma singer-songwriter, Eddie Sanders, for quite some time. Engelhardt Music Group proudly releases the lead single, a brand new original, "From Here To Hallelujah" today, worldwide.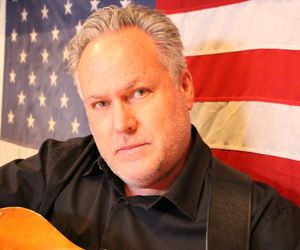 "From Here To Hallelujah" follows the success of the bluegrass album, That Kind Of Lonesome, which was released straight after the final single from his full gospel project in 2020. That single, a compelling cover of "Three Wooden Crosses," made famous by Randy Travis, charted multiple times at number one on the Bluegrass Today Gospel Chart and ended the year as the most played Gospel song of the year. 
Written by Eddie Sanders and Rodney Powell, "From Here To Hallelujah" sparks a feeling of hope and faith during a very unsure and insecure time in the world. All of this is wrapped up in a fantastic bluegrass gospel package made complete by Sander's smooth, effortless vocals and his stellar go-to studio band. 
Lead Vocals: Eddie Sanders 
Harmony Vocals: Wes Hightower 
Banjo: Scott Vestal 
Acoustic Guitar: Cody Kilby 
Acoustic Guitar: Pat McGrath 
Bass: Dennis Crouch 
Mandolin: Casey Campbell 
Fiddle: Tim Crouch 
Produced by Adam Engelhardt & Glen Duncan. 
Recorded and Mixed by Adam Engelhardt at SonyTree Studios, Nashville, TN. Assisted by Taylor Pollert. 
Mastered by Eric Conn at Independent Mastering, Nashville, TN. 
"I'm so proud of our new single  "From Here To Hallelujah " it is the first release from our all new-all gospel album.  Co-writer of the song is a friend of mine named Rodney Powell. I love the train ride groove that the band finds on this cut. The song simply talks about the fear and problems that the world faces daily.  Hopefully, the song communicates the fact that you don't have to fear and you don't have to worry if you — get your ticket now "From Here to Hallelujah.'" -Eddie Sanders 
"From Here To Hallelujah" promises to be the next big hit for Sanders and is the perfect uptempo, feel-good treatment for any playlist. Radio programmers and DJs can find the single on Airplay Direct, and it is available today worldwide for download and streaming from all of the popular online distributors. 
Eddie Sanders is a world-class Singer/Songwriter/Guitarist from McAlester, Oklahoma. Eddie was born into southwest bluegrass royalty, and his father is legendary bluegrass festival and concert promoter, Freddie Sanders.  The Sanders Family Bluegrass Festival in McAlester was one of the biggest and best bluegrass festivals west of the Mississippi, and one of the favorite venues for bluegrass acts Bill Monroe, The Osborne Brothers, Lewis Family, Jim & Jesse, Ralph Stanley and nearly every major bluegrass act of the last 40 years.  The McAlester festivals were shaped and guided by his major bluegrass influences:  Mac Wiseman, Larry Sparks and The Osborne Brothers. He also developed the professionalism that he learned from the best acts in the business, and also learned the power of a song and a love for original material.  Eddie was also strongly influenced by Merle Haggard and Gene Watson and soon started writing his own songs. 
For many years Eddie Sanders was guitarist and lead vocalist with the widely-acclaimed band, "Signal Mountain". Eddie's fellow bandmates included: Shawn Camp (IBMA Male Vocalist of the Year, Earls of Leicester); Dennis Crouch (Elton John, Elvis Costello); Billy Joe Foster (Bill Monroe, Ricky Skaggs); Tim Crouch (The Whites, Mike Snider); and southwest bluegrass luminaries Donny Catron; Don McAfee; and The Bonham Brothers, Virgil and Glen! One of the finest bluegrass bands of that era to be sure! 
Eddie's songwriting skills increasingly brought him to Nashville for songwriting sessions with Shawn Camp, Ronnie Bowman, Dennis & Tim Crouch, Glen Duncan and Adam Engelhardt.  Eddie wrote The Del McCoury Band's hit single, "You Could Be Me". Eddie has since had songs recorded by Amanda Cook, Kix Brooks & Wayne Toups, Terry Baucom & The Dukes of Drive, Lou Reid, The Del McCoury Band, Chris Roberts, & Glen Duncan. 
Eddie's work, both as a singer and a songwriter, combines the best elements of the old and the new. With a family tradition steeped in the history of bluegrass music, and influenced by the best of what has come along since, Eddie Sanders' new recorded songs are a powerful statement of what the best bluegrass music has always been, and what the best bluegrass music will be in years to come. 
EddieSanders.com