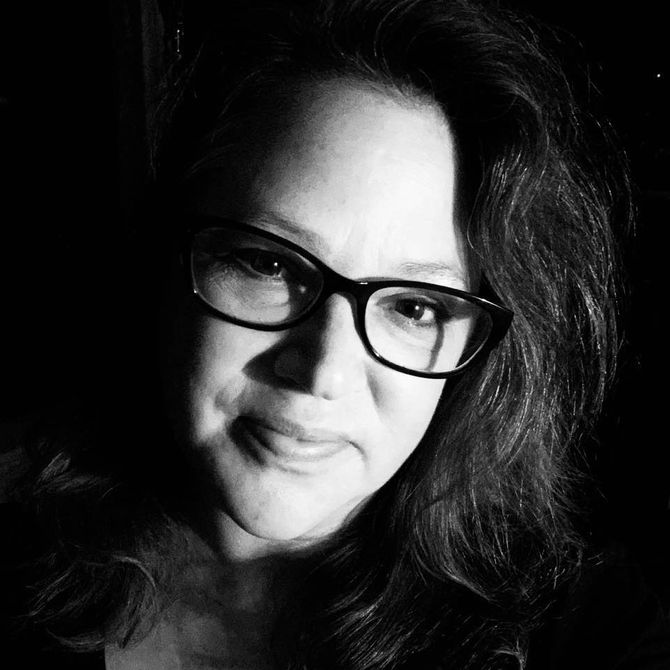 MELANIE WILSON
PRINCIPAL / OWNER
Wilson Pickins Promotions
I was brought up on a love and appreciation of good music from a very young age. My Mama taught my sister and I how to jitterbug right in the middle of the living room and played record after record on Saturday nights while we just listened, sang along and danced. I remember a pan of warm brownies nearby, candles lit, and a well tuned whistling Daddy off in the distance. Those are precious memories for me. 
Back then we listened to a lot of folk and classic country, which is why I think I so easily developed such an undeniable love and appreciation for Bluegrass. It just fits. 
With a passion and respect for providing a quality product to the public and a professional background in Marketing and Sales, the evolution of my career into Promotions and Publicity for Musicians made perfect sense. Also, being married to a Banjo player, Bluegrass is sort of our life and love around these parts. 
There is nothing that speaks volumes more than the comradery of the Bluegrass Community. The love and support that the artists feel for each other, the joys they share, the heartbreaks they pray about together, and the songs they pour their hearts out about each and every day without fail that showcase all of those emotions. These people are real. They are family. 
There is no place I would rather hang my hat than on a wall in a world where I am allowed to help further the music and community of such wonderful friends…wonderful families. 
Regards, 
Melanie
"

Melanie has demonstrated unbelievable enthusiasm for the Bluegrass Genre and works tirelessly for her clients. I have spent a lot of time with her over the past two years....she is becoming a real force in our genre and her company, Wilson Pickins, is growing and helping so many artists."
— Lonnie Lassiter, MD, MBA, Owner Pinecastle Records and Bonfire Recording Company
"

Melanie Wilson has made outstanding contributions to bluegrass music both nationally and internationally, her stewardship, mentoring and promotion to and for emerging and established bluegrass artists, and for her courage and determination to venture into uncharted waters to promote the music we all love. We need more people like her who accomplish outstanding and exceptional achievements. "Commitment is the ignition of momentum.""
— Big Al Weekley, Radio Host for WDIC, The Bluegrass Jamboree & Country Music News International
"

I own an independent record label with an ever-changing roster of 10-15 acts or projects at a time. I am lucky that a LARGE HANDFUL of my artists also use Melanie Wilson for all their publicity and booking needs. The relief knowing they (and myself) are in good hands makes the creative and business process always run smooth. Her guidance for new and established acts is tremendous. A proven veteran in the field, Melanie Wilson creates a path of success for her artists and then helps to guide them through every twist and turn that could arise. I have not seen an obstacle that her expertise hasn't been a part of the solution."
— Adam Engelhardt, Engelhardt Music Group