FOR IMMEDIATE RELEASE 
AUGUST 25, 2022 
WILSON PICKINS PROMOTIONS 
864-359-7999 

LOUISVILLE, KY - The talented and dynamic Kentucky duo of Adam and Aaron Bibelhauser are excited to release their lead single "Remember Me" from their forthcoming duet project Close Harmony, expected later this year.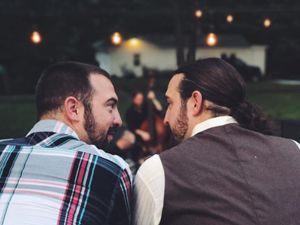 "Remember Me" became the Bailes Brothers theme song when playing live on the air, and was a perfect fit to become the debut single from the Bibelhauser Brothers duet record, "Close Harmony".  Willie Nelson also cut the song on his famed "Red Headed Stranger" album, as well as Bluegrass Hall of Famers, Jim & Jesse McReynolds.   We hope you enjoy our rendering of this classic that I consider being both up-to-date, and down-to-earth." - Aaron 
The Players 
Adam Bibelhauser - vocal, bass 
Aaron Bibelhauser - vocal, guitar, dobro, banjo 
Jeff Guernsey - fiddle 
Michael Cleveland - mandolin 
Produced and mixed by Aaron Bibelhauser at The Quilted Window, Louisville, Kentucky 
Mastering by Donnie Bott, BBD Labs | Cover art by Andi Sword 
People often wonder about the similarities and differences that exist between a pair of identical twins. As far as music is concerned for the Bibelhauser Brothers, these two apples clearly fell from the same branch of the same tree and landed side by side. Adam and Aaron have spent decades making music together in Kentucky where they are from, dipping their toes into many different genres. The brothers have garnered legions of fans throughout the years with their band "Relic" and with other individual musical efforts as well. 
"In the early years of singing with my brother, I believe we conjured a force from within that truly guided our journey to adulthood. Like the confluence of two streams our voices united, keeping us connected to one another beyond the bounds of our youth. It is my hope that we have created something here that lives up to the authenticity of early brother duets from days gone by while solidifying the unique bond between us for the years that lie ahead."  -Adam 
A brothers duet project is something that has been a "tabled discussion" for a long time, and it was finally right for them to come together and create this exceptional project. An album like this comes along so very rarely and we hope that you treasure it the way we do. 
"Remember Me" was written by Scott Wiseman, and the energy-infused arrangement will fill the listener with nostalgia and joy each time they hear it. The new single is available for download by radio programmers at AirPlay Direct, and from all popular online purchase and streaming distributors.