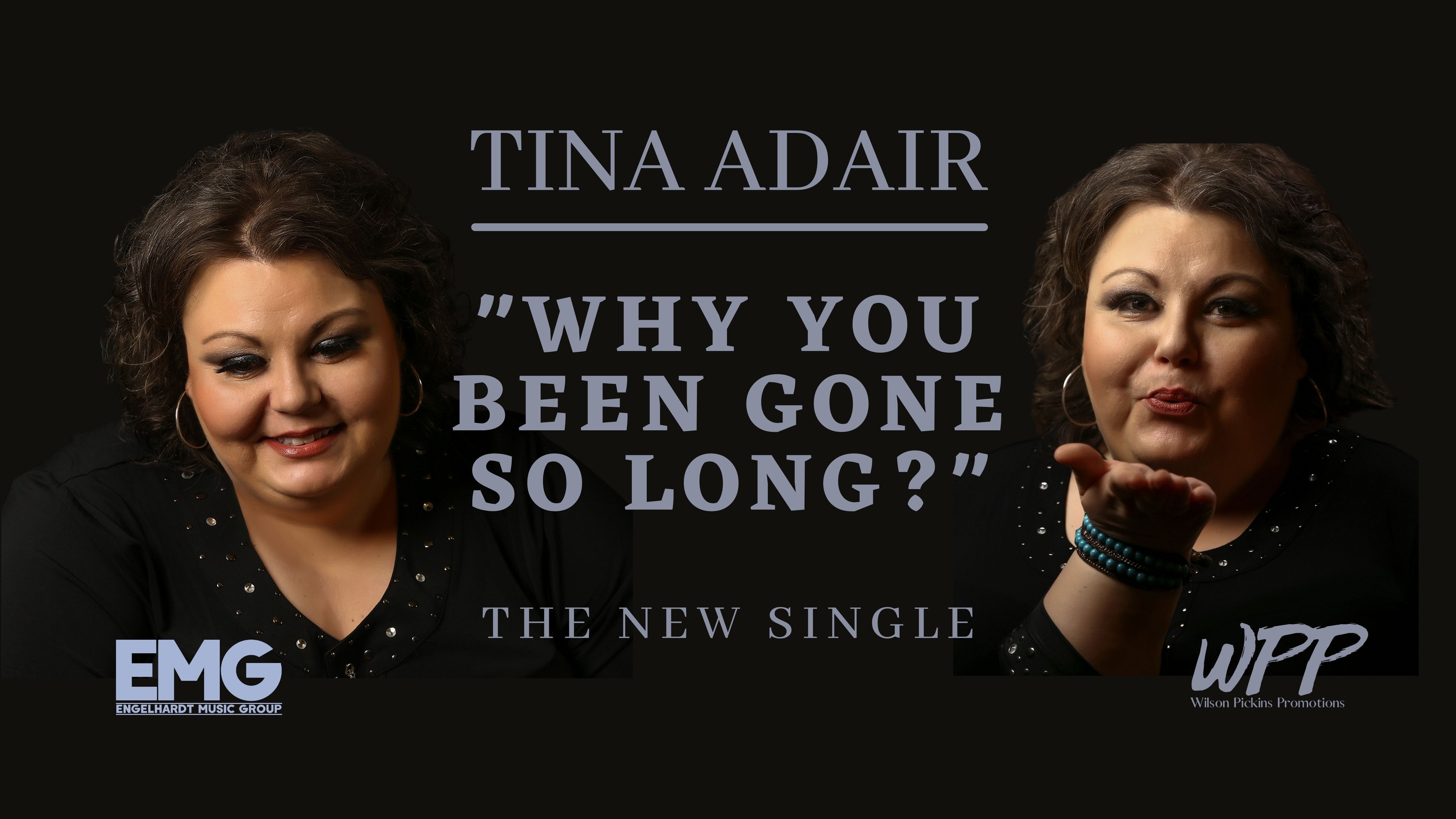 New Single 
"Why You Been Gone So Long" 
Drops for Tina Adair on 
Engelhardt Music Group 
NASHVILLE TN (February 2, 2022  - Engelhardt Music Group is proud to release the next surefire hit single, "Why You Been Gone So Long," from Music City songstress, Tina Adair's self-titled solo project. 
Written by Mickey Newbury, Tina's version is a swinging, traditional grass number that's sure to please the listener. Complete with her signature vocal sass and powerhouse riffs, this fresh track drives home once again why she is one of the top female vocalists in the industry. 
Supported by her studio band of Rob Ickes (dobro), Casey Campbell (mandolin), Scott Vestal (banjo), Dennis Crouch (bass), Cody Kilby & Pat McGrath (acoustic guitars), Tim Crouch (fiddle), and Garnet Imes Bowman & Ronnie Bowman (harmonies), it doesn't get any better. 
"I first fell in love with the Tony Rice version of this Mickey Newbury classic and have always wanted to do it. It really seemed to have a place on this album and we are all so pleased with how it came out. I sure hope y'all enjoy listening to it as much as we loved recording it!" -Tina Adair 
Tina Adair has demonstrated the premier qualities of a world-class singer throughout her single releases for her debut album on Engelhardt Music Group, and "Why You Been Gone So Long," vehemently showcases that once again. 
Radio DJs and programmers can download the single on AirPlay Direct and the full album is available on all popular online digital platforms as well as from the Engelhardt Music Group website.