Steve Wilson Led Wilson Banjo Co. Releases New Instrumental Single "Issaqueena" Featuring
Michael Cleveland, Alan Bibey, Richard Bennett and More
---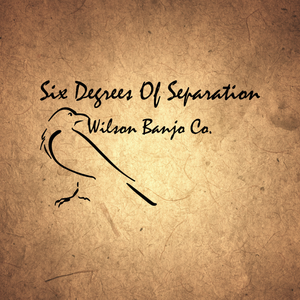 Nashville, Tenn. - Instrumentation in Bluegrass music has always been at the forefront of the genre's sound. To honor that tradition, Wilson Banjo Co. is excited to announce their latest instrumental single "Issaqueena." The track is led by band founding member Steve Wilson and also features world-class musicians Michael Cleveland, Alan Bibey, Richard Bennett, Glen Crain and Ethan Burkhardt all performing on the track. It's available for download and/or streaming HERE. 
"After Glen and I finished the song and were talking about song titles, he said how it sounded to him like rushing water or a waterfall," says Steve Wilson. "My wife suggested we name it after our famous local waterfall here in Oconee County, SC, called 'Issaqueena Falls.' There's a great Cherokee Indian legend behind the name of course, which one could receive as either tragic or romantic, so it definitely suits a bluegrass song. The amazing musicians on this track really tell a vibrant and exciting tale with each part and we couldn't be more proud of how the collaboration turned out!" 
"Issaqueena" is an upbeat track that was written by Wilson alongside Glen Crain. It stays true to the group's defined sound, which centers around arrangement by studio veteran Steve Wilson. The falls are named for a legendary Cherokee girl who is said to have leaped from the top of the falls with her lover, either an Oconee brave, a white trader named Allan Francis, or a white silversmith named David Francis. In the story, Issaqueena and her lover either die together or they land on a ledge out of sight of hostile tribesmen and eventually live happily ever after. Fans who are subscribed to Banjo Newsletter can also get the tabs for the song which was featured in the May 2021 issue, where Wilson graced the cover.