FOR IMMEDIATE RELEASE 
DECEMBER 28, 2021 
WILSON PICKINS PROMOTIONS 
864.359.7999 
NASHVILLE, TN - The members of Fast Track are proud to announce the addition of accomplished bluegrass veteran, Shayne Bartley to their blockbuster five-piece ensemble. Shayne will assume the mandolin duties as well as be an outstanding inclusion with his strong lead and harmony vocals.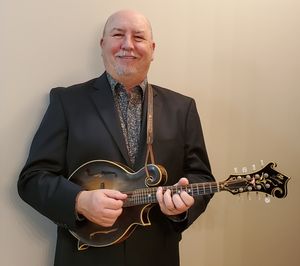 "I'm honoured and excited to be asked to join Fast Track.  I am looking forward to making great Bluegrass music with Dale, Steve, Ron, and Duane. It will be so much fun to see all of the fans and friends again!" -Shayne Bartley 
Originally from Georgetown, Kentucky, Shayne has had an incredible 30+ year professional career so far and has shared the stage with some of bluegrass music's most elite pickers and singers. Starting out as a teen performing on guitar with his older brother Rick's band Newground, the younger Bartley went on to become a polished multi-instrumentalist and vocalist making him a sought after commodity in the industry. His highly esteemed resume displays his skills on banjo, mandolin, and guitar including stints with The Lost and Found, Don Rigsby and Midnight Call, American Drive, Southern Blend, The Charlie Sizemore Band, Dave Evans, Unlimited Tradition, Rarely Herd, David Peterson and 1946, The Karl Shiflett and Big Country Show, and the list goes on. 
The Fast Track band rose quickly to the top of their game in the bluegrass music industry upon their initial formation back in the Fall of 2019. Immediately forming a solid label, publicity and booking team, they went directly into the studio and turned out two hit records with Engelhardt Music Group, their self titled debut, Fast Track, and Good News, an all Gospel release. They also have a newly released single, "Plain Old Country Boy," currently receiving considerable airplay on bluegrass radio and SiriusXM satellite radio, and multiple songs from the previous releases still charting on various platforms. Engelhardt Music Group, of Nashville, TN, is looking forward to starting the next album recording with Fast Track very soon.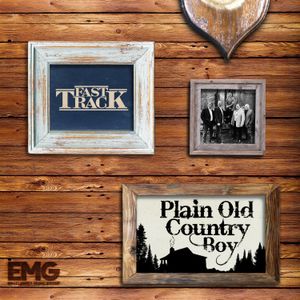 Despite the pandemic, the band was able to pull off an impressive touring schedule to date, travelling coast to coast in the last two years. This dynamic band continues to please their legions of dedicated fans with the unique brand of original, traditional bluegrass music that they bring to the stage, wrapped up in an energetic and entertaining show. They not only bring the music, but they bring personality, comedy, fun, and pure entertainment. 
"Shayne is a great fit for Fast Track in so many ways. He is such a fantastic musician and singer, but beyond that, just a great guy, and will be fun to travel with! His musical style will melt right into the sound that we have all created for this band. We couldn't be happier to have him on stage and in the studio with us going into 2022 and beyond." -Fast Track 
Look for Fast Track on their first, weekend tour coming up in mid-January, starting at The Down Home in Johnson City, TN on Thursday, Jan 13th, then over to Lorraine's Coffee House & Music on Friday, Jan 14th, and finally on up to an already sold-out show, the BBQ & Bluegrass Fundraiser in McConnellsburg, PA on Sat Jan 15th. Stay tuned to all of their upcoming dates at FastTrackBand.com.