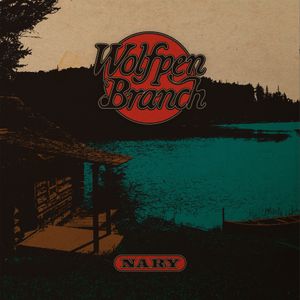 The Kentucky born super musician collaboration of Wolfpen Branch, drops "Nary" today. The new single follows up their lead release, "Don't Have A Clue" from April. "Nary" is another original song from the band, penned by mandolin man and lead vocalist on the track, Chris Shouse. 
Wolfpen Branch has gained plenty of momentum since their first single dropped, adding a lot of tour dates to their schedule. If you're in the Kentucky region this Summer and Fall, they will be hard to miss. Be sure to check them out at the ROMP Festival, in Owensboro this coming September. 
Arthur Hancock IV - guitar, backing vocal 
Chris Shouse - mandolin, lead vocal 
Roddy Puckett - bass 
Kati Penn - fiddle 
Aaron Bibelhauser - banjo, backing vocal 
"Wolfpen Branch's new single "Nary" is evidence of the ensemble's strong songwriting chops. Hardly new to the business... the seasoned performers can deliver it right! Check em out y'all!" -Robert Greer, Town Mountain 
Recognized as a band to watch in 2021 by the Lexington Herald Leader, the group has landed on a new name, created new recordings, and presents a fresh unified voice to the industry. Wolfpen Branch combines some of Kentucky's most powerful young singers and award winning songwriters, with a raucous instrumental approach that serves their songs up with a heaping helping of groove. 
"Nary" can be downloaded or streamed here, and is available to DJ's for download on Airplay Direct. and fans can follow the band on their website or on social media to keep up with show dates being added regularly as things open up.