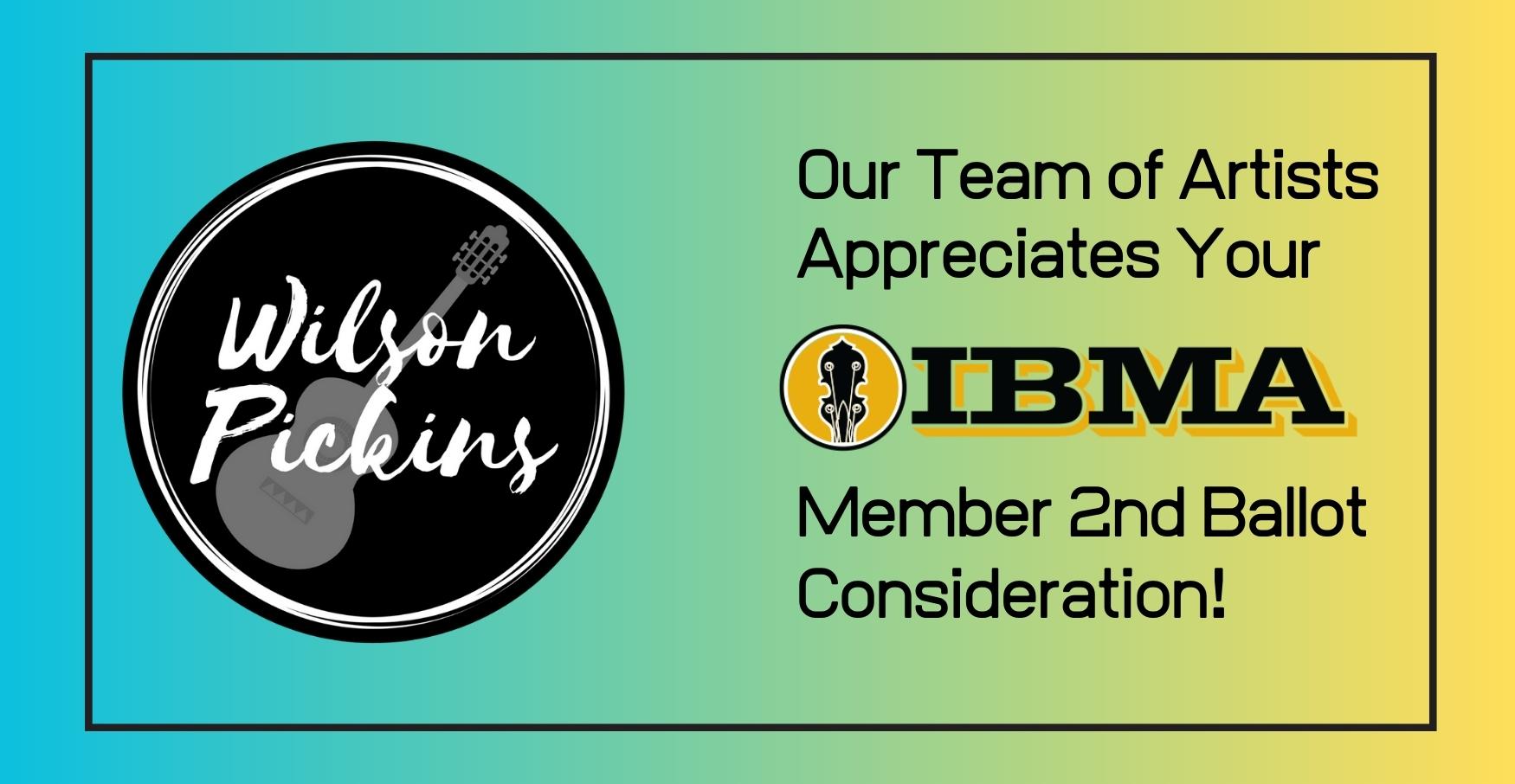 ALBUM OF THE YEAR

Jim Hurst, FROM THE GROUND UP
(Pinecastle Records)
Listen here
 
Route 3, LOSING TIME
(Pinecastle Records)
Listen Here

SONG OF THE YEAR
Lorraine Jordan & Carolina Road, "A Little Bit Of Bluegrass"
(Pinecastle Records)
Listen Here
Watch Video

GOSPEL RECORDING OF THE YEAR
 
Eddie Sanders, "From Here To Hallelujah"
(Engelhardt Music Group)
Listen Here
 
Jim Hurst, "Nothing To Do But Pray"
(Pinecastle Records)
Listen Here
 
The King James Boys, "Walk On Faith"
(Pinecastle Records)
Listen Here
Watch Video
 
The King James Boys,
"The Devil's Not Afraid Of A Dust Covered Bible"
(Pinecastle Records)
Listen Here
Watch Video

COLLABORATIVE RECORDING OF THE YEAR
"Weary Old Highway"
Jim Hurst, with Darin and Brooke Aldrige
(Pinecastle Records)
Listen Here
Watch Video

FEMALE VOCALIST OF THE YEAR
Tina Adair
Teddi Cyrus
Lorraine Jordan


​​​​​​​BANJO PLAYER OF THE YEAR
Ben Greene,
Lorraine Jordan & Carolina Road
 
Steve Wilson,
Wilson Banjo Co.

RESONATOR GUITAR PLAYER OF THE YEAR
Glen Crain,
Wilson Banjo Co.

GUITAR PLAYER OF THE YEAR
Jim Hurst,
Jim Hurst Band

MANDOLIN PLAYER OF THE YEAR
Lorraine Jordan,
Lorraine Jordan & Carolina Road
---
Wilson Pickins looks forward to seeing you in Raleigh for IBMA in September!
 
Until then, here are some upcoming events we would love to share with you:
Americana Bean Jamboree, THIS WEEKEND! June 1-3 (IN)
Bill Monroe's 58th Annual Bluegrass Festival, June 14-17 (IN)
Willow Oak Bluegrass Festival, June 15-17 (NC)
Grits 'n Grass Mountain Music Festival, July 21-22 (SC)
Be sure to visit your favorite #teamWPP artists online for all their events!