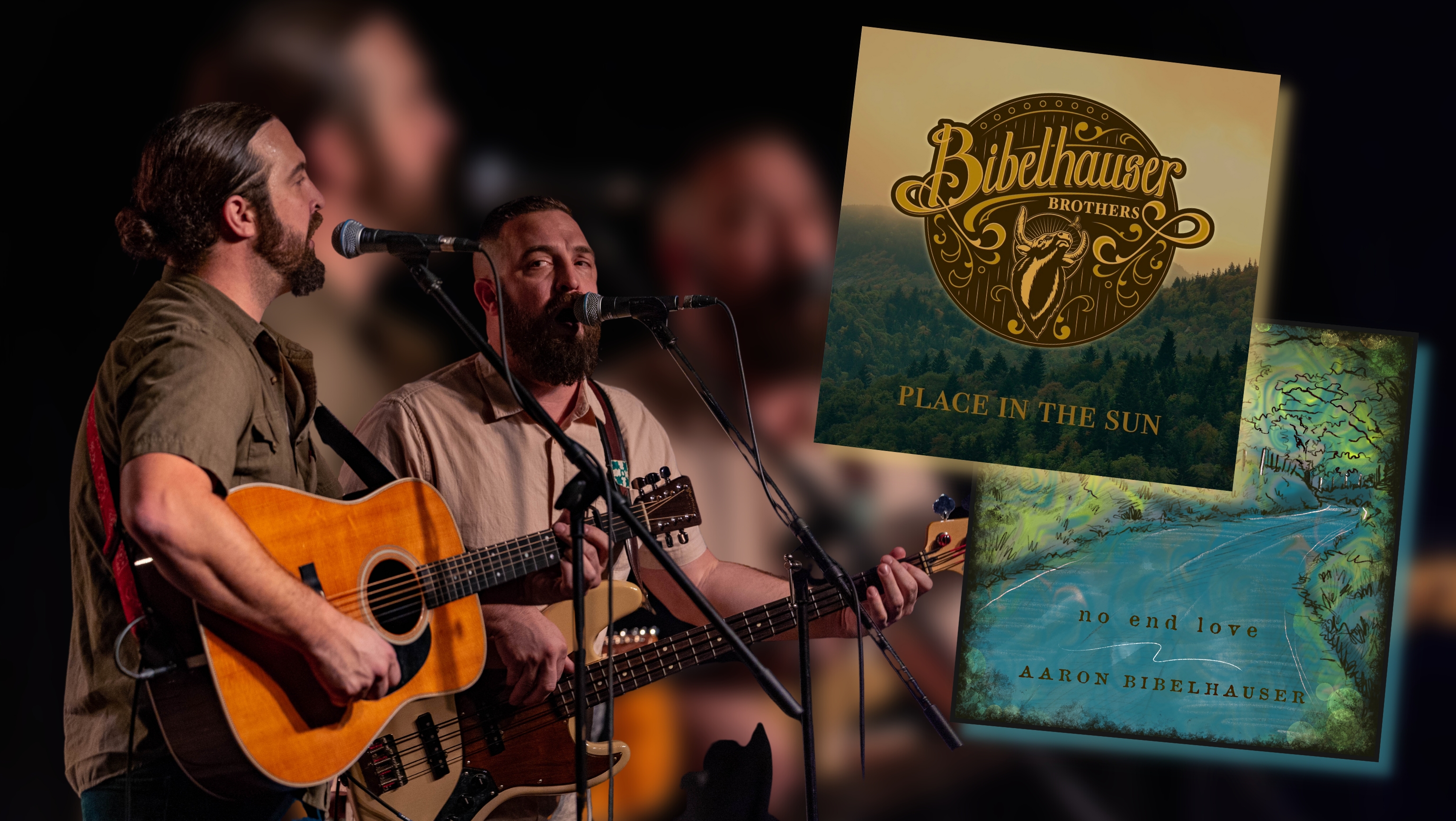 FOR IMMEDIATE RELEASE
Wilson Pickins Promotions
864.359.7999
wilsonpickins@gmail.com
LOUISVILLE, KY - 'Camp Bibelhauser' is pleasantly surprising us with a double release this week. The talented and dynamic Kentucky duo of Adam and Aaron Bibelhauser are excited to release "A Place In The Sun," quite possibly one of the best examples of their individual vocals and brother harmony on the entire collection.

"In the past few years, Louisville, Kentucky has been shaken to its core, amid a global pandemic, racial inequity, gun violence, and the fallout surrounding the death of Breonna Taylor.  Our hometown, seemingly a microcosm of the country at large, has struggled with social justice and a level of political unrest not seen since the 1960s.  During a time, when it felt impossible to find bits of optimism on social media, I stumbled upon a video from way back in 1969.  It was an epic duet with Stevie Wonder and Tom Jones singing "Place in the Sun".  In the video, the two superstars traded off singing powerful lead vocals, then switched back and forth singing the harmony parts. This reminded me of how Aaron and I have traded singing parts on many of our songs over the years.  The lyrics gave me hope that we might soon find ourselves moving to a better place, and the image of Stevie & Tom singing together at the height of the civil rights movement was beyond inspiring.  I knew right away, this was a song we should sing together, and I hope our interpretation of it moves and inspires a new generation." - Adam Bibelhauser

"A Place In The Sun" marks the third single from the Bibelhauser Brothers timeless duet album, CLOSE HARMONY.

Single Credits:

Aaron Bibelhauser - vocal, guitar
Adam Bibelhauser - vocal, bass
Jeff Guernsey - mandolin
Steve Cooley - banjo

Video by Brennan Clark
Audio by Aaron Bibelhauser
Special thanks to Louisville Public Media, WFPK
Art, design by Grace Mayeur
Photo by Winston Garthwaite

As an added bonus, Aaron Bibelhauser has recorded his version of the John Hartford-penned "No End Love." Hartford's work has always had special significance for Aaron.

"My new single "No End Love" drops June 15.  This one is a super special song to me, written by the late-great John Hartford.  This recording grew out of some major life changes for me, after attending the final John Hartford Memorial Festival last summer.  It's my own personal take on what I consider to be a timeless song, written by one of the most influential artists of his day.  I had a lot of fun recording all of the parts and delivering my own honest interpretation of it.  I hope the song moves you, as it has me.  Special thanks go to Andi Sword, for the lovely artwork, and to my partner, Kelsey, for her endless encouragement and inspiration."

Aaron arranged, recorded, played, and sang all the parts on "No End Love," again driving home just how incredibly lucky bluegrass and Americana music are to have him.

Both new singles are currently available to radio on Airplay Direct ("No End Love") or in Wav file by request. Music lovers can purchase and stream from popular online distributors ("No End Love"). Follow the Bibelhauser music journey through writing, recording, and performing at bluegrassevolution.com.