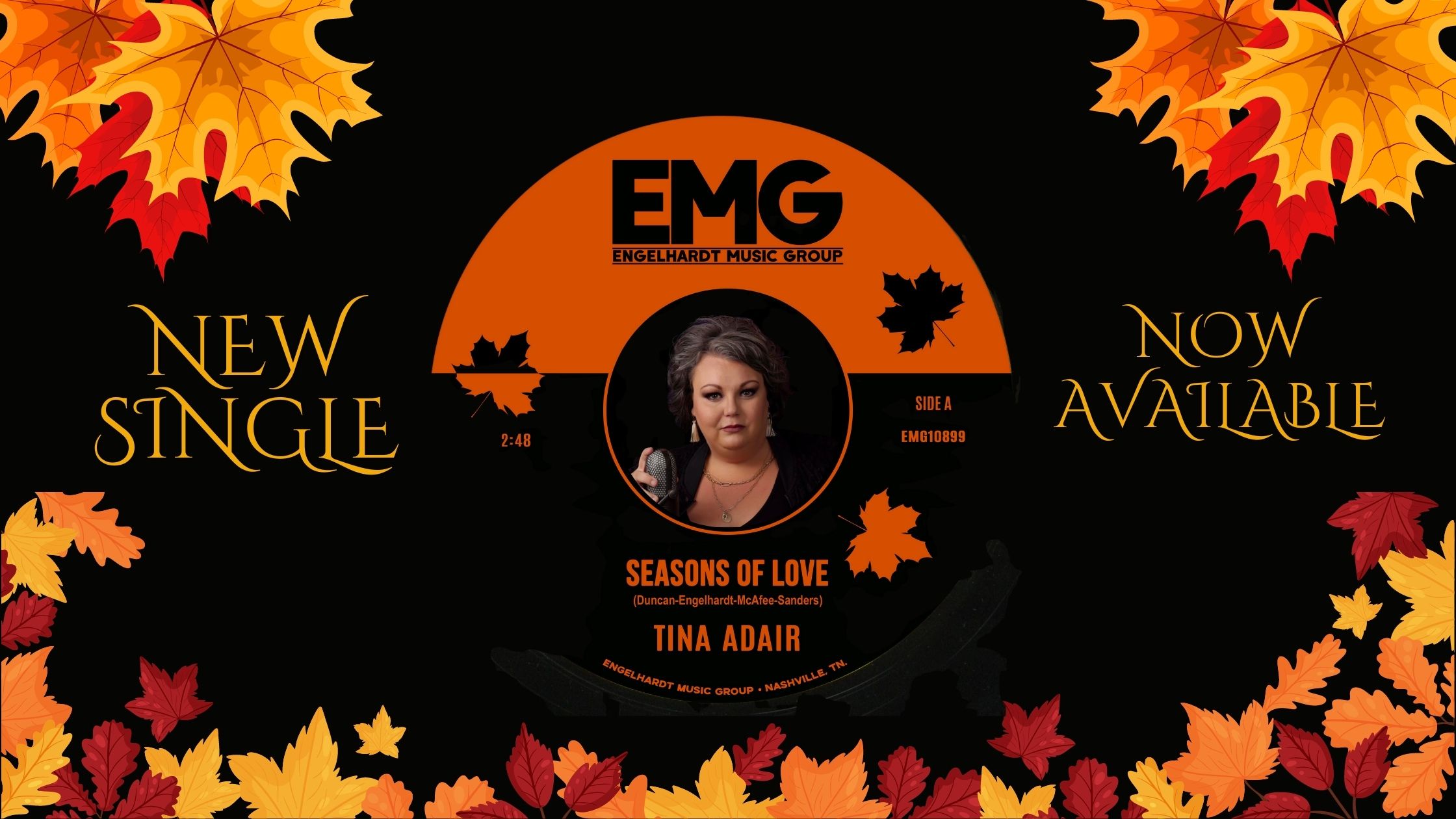 Engelhardt Music Group is excited to announce the release of Tina Adair's new single "Seasons Of Love" 
Once again the compelling artistry of the one and only Tina Adair radiates on "Seasons Of Love," written by Glen Duncan, Adam Engelhardt, Don McAfee, and Eddie Sanders. "Seasons Of Love" welcomes back the bright traditional side of Adair, and harkens to her early bluegrass roots, paying homage to the sounds of yesterday. Thankfully, tradition doesn't take anything away from Tina Adair's commanding and distinctive voice as you will hear on this energetic new track. 
Featuring a supporting cast of Scott Vestal (banjo), Dennis Crouch (bass), Cody Kilby & Pat McGrath (acoustic guitars), Jesse Brock (mando), Tim Crouch (fiddle), and Wes Hightower (harmonies). 
Produced by Glen Duncan & Adam Engelhardt. 
Radio DJs can download on AirPlay Direct or request Dropbox Wave links from the email address below. 
"Seasons Of Love" is available to download or stream at all popular digital retail outlets now. 
For more radio and media information, please contact info@engelhardtmusicgroup.com.