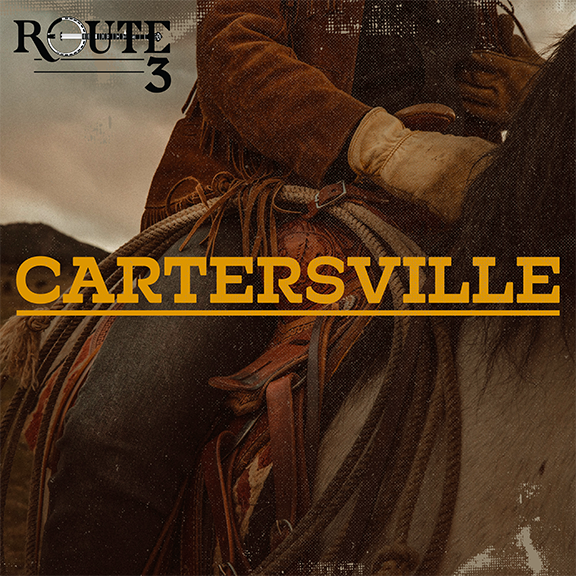 Nashville, Tenn. - Award-winning bluegrass quartet Route 3 are the newest signees to Pinecastle Records. The band consists of members Jason Jordan, Doug Clifton, Gaylon Harper and Roy Bond, who have all performed nationwide prior to their formation as a band. To celebrate, they just debuted their brand new single "Cartersville," which is the leadoff from their forthcoming project, Losing Time, set for release later this year. The upbeat anthem is available for download and streaming HERE. 
"We are honored to be a part of the Pinecastle family," the band said. "Pinecastle has always had deep history in Bluegrass music and has been at the top of the music business for many years. We are truly blessed and excited for this opportunity to work with this amazing group, and we look forward to the release of our new single 'Cartersville.'" 
The news was revealed exclusively by Bluegrass Today. "Cartersville" was written by member Jason Jordan, with mixing and mastering by Rickey Wasson and Ron Stewart (who guests on fiddle). It's an upbeat track that tells the struggle of two outlaws from a town called Cartersville. Along the journey, it showcases the twists and turns that come along the way. It's the newest taste of music following their debut album in 2019, which led them to take home an Arkansas Country Music Award for "Bluegrass Artist of the Year" in 2020.