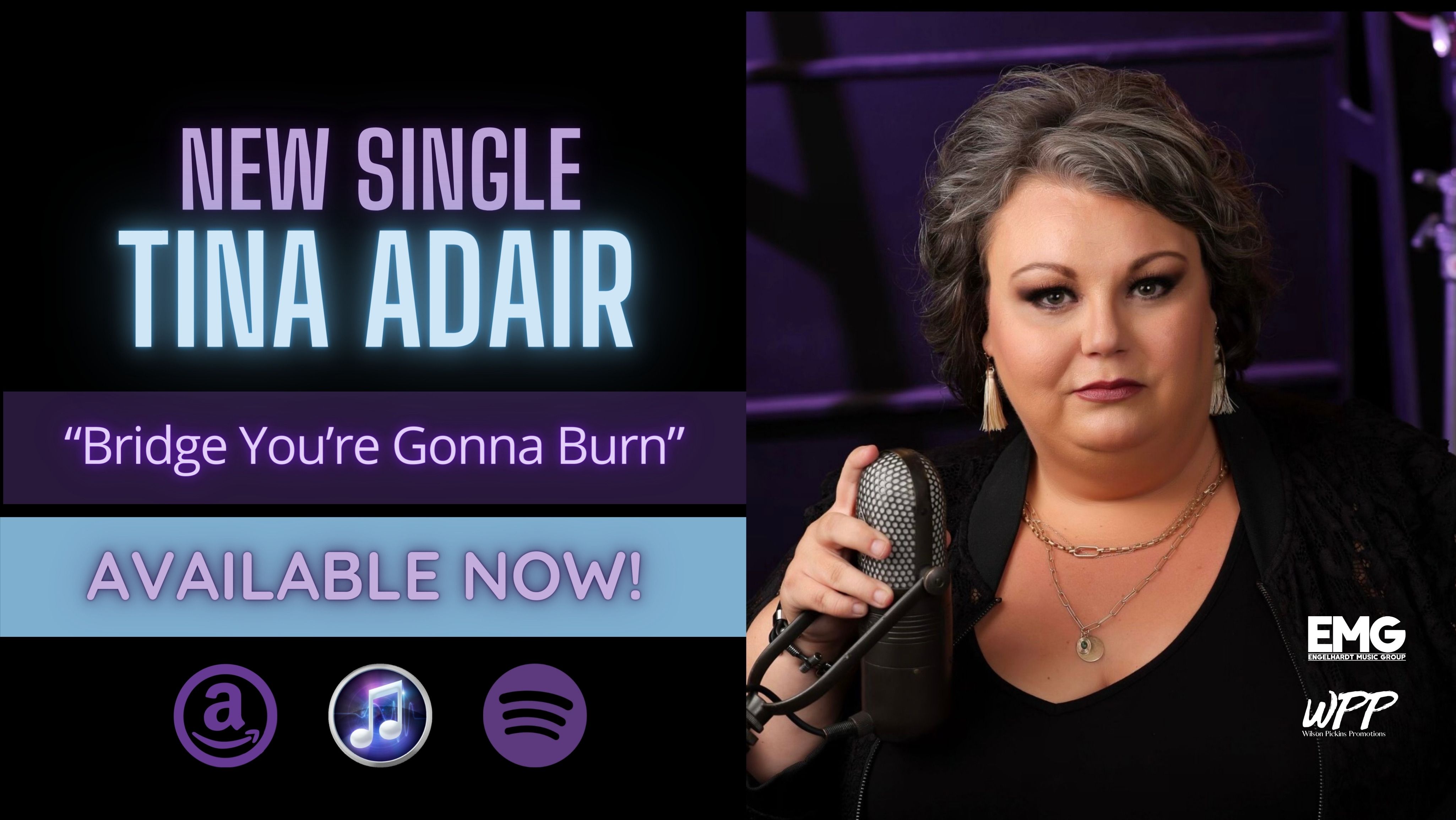 Read the Official Press Release - 05.27.2022
"Bridge You're Gonna Burn", written by Tina, Glen Duncan, and Adam Engelhardt is the first single off of her full-length album due the Fall of 2022. 
Hold on to your seat for this tune! 
It's a burner and will keep you smiling from beginning to end. 
Tina's spectacular singing shines and the band supports her in a way only the best in the business can! 
Just a preview of what's to come from Tina Adair in 2022!