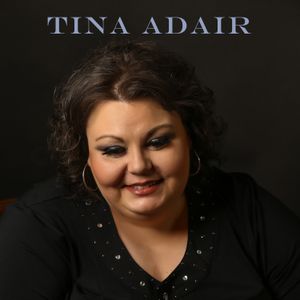 NASHVILLE, TENN - At long last, powerful, IBMA award winning, Grammy nominated (Sister Sadie), vocalist, Tina Adair has released her solo project with Engelhardt Music Group. Fans of Tina's have been on the edge of their seats to get the album since it's announcement with the first single release "Eighteen Wheels And A Dozen Roses," late last year. Now well into the successful release of single number two, an original song "Won't Be Crying Over You," co-written by Tina and her Sister Sadie bandmate Gena Britt, the full album is available worldwide for download, stream and radio airplay. 
"I'm so excited to be releasing my first solo album in almost nine years! I'm very happy to be working with Adam Engelhardt and Glen Duncan as a part of EMG. I got to work with some of my favorite musicians and singers in Nashville that I also get to call friends, which always makes a recording more special to me. I can't wait for everyone to hear it and hopefully enjoy it as much as we enjoyed making it." -Tina Adair 
The Players: 
LEAD VOCALS - TINA ADAIR 
GUITAR - CODY KILBY, PAT MCGRATH 
MANDOLIN - CASEY CAMPBELL, TINA ADAIR 
BANJO - SCOTT VESTAL 
DOBRO - ROB ICKES 
BASS - DENNIS CROUCH 
FIDDLE - TIM CROUCH 
HARMONIES - GARNET IMES BOWMAN, RONNIE BOWMAN, VICKI HAMPTON, ROBERT BAILEY, WES HIGHTOWER, TINA ADAIR 
The new album offers a wide range of material, covering some of Tina's favorite corners of music, including bluegrass, classic country and gospel. While she covers some tunes, there is a lot of original music here where she put her fantastic songwriting skills to use, as well as tapping in to some of her Nashville songwriter connections. 
You can download the album from your favorite online distributors now, and radio hosts can contact the label or Wilson Pickins Promotions for a direct download link.