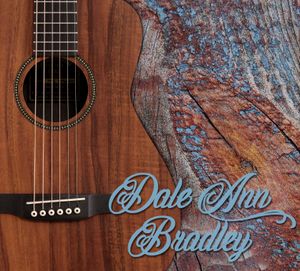 DJ's and Radio Programmers received a real treat this week when Dale Ann Bradley's brand new self titled project on Pinecastle Records became available for download on AirPlay Direct. The self-produced album offers yet again, a collection of songs that offer the listener an innovative peek into Dale Ann's creative and limitless capacity. She has brought in a power packed band to back the recording and provided her flawless, honeyed vocal to send yet another album directly onto the automatic playlist of bluegrass fans the world over.
Dale Ann certainly hopes everyone will enjoy the album as much as she did recording it and said in a recent interview,
"We put our heart into it and hope that we've done songs that people will feel something from. I'm at an age where the emotive part of music is so important to me. I'm always truly humbled when a collection of music I put together affects someone personally."
The project releases worldwide in August and is already available for pre-orders.