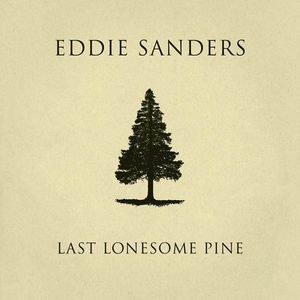 Engelhardt Music Group is excited to release Eddie Sanders' newest single "Last Lonesome Pine". 
"Last Lonesome Pine" is the next single off of Eddie's upcoming album. It's a bluesy, driving bluegrass tune that showcases Eddie's powerful vocal range. Featuring a strong supporting cast of Ronnie McCoury (mandolin), Scott Vestal (banjo), Dennis Crouch (bass), Cody Kilby (acoustic guitar), Tim Crouch (fiddle), Rob Ickes (dobro) and Wes Hightower (harmonies).
"Last Lonesome Pine is a bluesy style song, lyrically inspired by an actual tall and lonely pine tree that sat on the mountain behind my childhood home. I remember seeing how this one tree seemed more majestic than all the others around it. It was the only pine tree on a mountain full of post oaks, cedars and blackjack. I often wondered why there was only one and how he came to be the last lonesome pine." - Eddie Sanders 
Last Lonesome Pine was co-written by Eddie Sanders, Jon Weisberger, and Adam Engelhardt. 
The new single comes right on the heels of his immensely successful, #1 2020 Most Played Bluegrass Today Gospel single "Three Wooden Crosses" and his previous charting, first single from this forthcoming album, "Till The River Starts To Rise". 
Radio programmers and DJs can download the new single on AirPlay Direct or contact Engelhardt Music or Wilson Pickins for a direct download link.
"Last Lonesome Pine" will be available at all Digital Retail and Streaming Outlets on January 29, and the full album is expected for release in late February 2021.