FOR IMMEDIATE RELEASE 
JANUARY 15, 2021 
WILSON PICKINS PROMOTIONS 
864.359.7999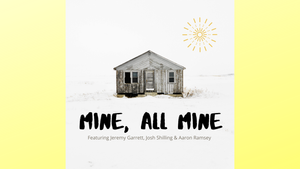 DENVER, CO - Brand new music this week from the heart of the Rocky Mountains, via multi-instrumentalist and singer-songwriter, Scott Slay. 
Scott Slay has seen a good bit of the US in his life, growing up along the Gulf Coast, where he first experienced the music of Sam Bush when he was only 5 years old. During his youth, Slay worked in his father's touring bluegrass band, learning the trade from the inside. Initially pursuing the mandolin, powerfully influenced by Bush, he switched to guitar as a teen when his focus switched to singing and songwriting. 
Scott Slay and his band "The Rail," were humbled to be featured at the RockyGrass and Telluride Bluegrass Festivals in 2018. He was also awarded 2nd place Guitar and Mandolin respectively at the 2018 RockyGrass Instrumental competition. Scott Slay was also a featured artist with the Lonesome River Band's, Sammy Shelor, as part of the group "Big Virginia Sky" at the 2015 IBMA conference in Raleigh, NC. 
To follow his solid, well received, 2019 band release "The Rail," Slay offers an original tune, "Mine, All Mine," featuring an all star cast. The full ensemble includes: Scott Slay on Lead Vocals, Guitar, and Mandolin, Jeremy Garrett on Fiddle and Harmony, Josh Shilling on Piano and Harmony and Aaron Ramsey on Bass. A worthy line up for a well-written take from Slay on a "song for the times." 
To tell the story about how he came to write the song, Scott filmed this video, check it out! 
"Mine, All Mine" will be available worldwide Friday, January 15 from popular online distributors and streaming platforms, and is currently available on AirPlay Direct for all radio and DJ downloads.