FOR IMMEDIATE RELEASE 
FEBRUARY 23, 2021 
WILSON PICKINS PROMOTIONS 
864.359.7999 
LOUISVILLE, KY - Aaron Bibelhauser and Wilson Pickins Promotions are proud to be announcing their official collaboration and a brand new website. The award winning singer-songwriter has worked successfully with agency principal, Melanie Wilson, on several music releases over the past couple of years, including "Lovin' and Leavin': A Bluegrass Tribute to Mickey Clark", and the Gospel single "Jesus Savior Pilot Me." With a considerable number of projects on the horizon, there seemed no time like the present to cast a formal alliance. 
"I'm excited to formalize my already full time partnership with the Wilson Pickins team. Melanie is one of the hardest working folks in our industry and I'm grateful to have her support." -Aaron Bibelhauser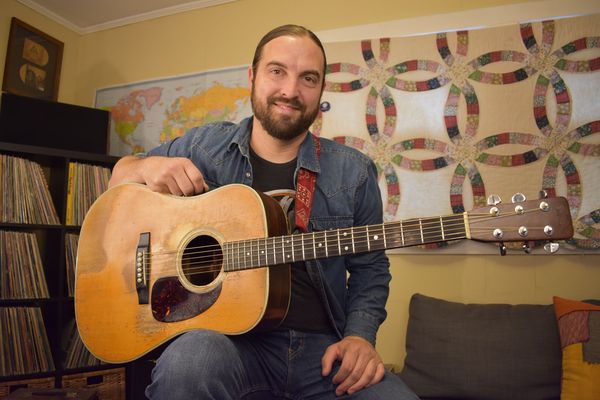 They have already been hard at work on a brand new single, due to release this Friday, February 26th, "Time In And Out," that Aaron co-wrote with Mike Finders, and recorded with FY5. A great original song that tells the story of young lovers, caught up in the cycle, balancing the reality of working hard and chasing dreams, while finding one another just in and out of reach along the road. 
A new website is being unveiled as well, to highlight the different areas of Bibelhauser's involvement in the music industry. There you can keep up on original music he has had recorded by other artists, projects he is working on for his own brand, as well as other associations, such as his membership in the Wolfpen Branch band. 
"I have always enjoyed working with Aaron. He is truly one of the most creative, talented, and "complete" artists I've ever met. He is the whole package. You never know what he will do next, but you can count on it being great. It's exciting to work alongside people with an energy and passion like that and I am looking forward to seeing all the good things the future holds for him. I am just honored to be a part of it." - Melanie Wilson 
You can follow Aaron Bibelhauser on social media, the new website, and of course tune in to his radio show "Bluegrass Evolution" each Sunday evening from 6-9 PM EST on 91.9 WFPK.