FOR IMMEDIATE RELEASE 
AUGUST 12, 2021 
WILSON PICKINS PROMOTIONS 
864.359.7999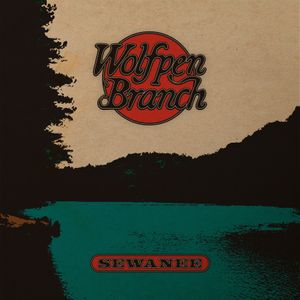 The Kentucky band collaboration of Wolfpen Branch is dropping their third single today, called "Sewanee". Co-written and sung by the bands guitar player, Arthur Hancock IV, the track takes us on a groovy, laid back journey from every day life to a place of solitude and peace in the hills. The band keeps this one tight in the pocket, and Arthur's earthy, country timbre is  highlighted by Kati's classy, well timed bowing. 
Wolfpen Branch offers a fearless blend of contemporary and progressive bluegrass music, with a bold approach that sometimes pushes the boundaries of today's roots music. Each member is a skilled instrumentalist, and offers their own solid, fresh vocals to the band collaboration. Original songwriting coming together into that mix adds another layer of creative expression and musical mastery for this group of experienced artists. They deliver a high energy stage show and infuse their legions of fans with the same passion, emotion and excitement they pour into their sets week after week. 
Track Credits: 
Written by: Arthur Hancock & Kipper Worthington 
Arthur Hancock IV - guitar, lead vocal 
Chris Shouse - mandolin, harmony vocal 
Roddy Puckett - bass 
Kati Penn - fiddle 
Aaron Bibelhauser - banjo, harmony vocal 
Engineered, mixed, mastered by Rickey Wasson, Clay City, Kentucky 
Wolfpen Branch has gained plenty of momentum since their first single dropped, playing a steady stream of tour dates this Summer. If you're in the Nashville, TN area, catch them making their debut performance at the world famous Station Inn tonight, August 12th, doors open at 7pm CST. In the Kentucky region this Fall, be sure to check them out at the ROMP Festival, in Owensboro in September. 
"Sewanee" can be downloaded or streamed here, and is available to DJ's for download on Airplay Direct. Fans can follow the band on their website or on social media to keep up with show dates being added regularly as things open up.