FOR IMMEDIATE RELEASE 
MARCH 15, 2020 
WILSON PICKINS PROMOTIONS 
864.359.7999 
NASHVILLE, TN - Oklahoma grasser Eddie Sanders prepares to release new music this week. Pre-orders for the brand new bluegrass Gospel album from Eddie Sanders and Engelhardt Music Group are now available at Engelhardt Music Group online.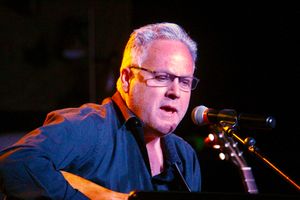 "Eddie Sanders is a world-class Singer/Songwriter and Guitarist who combines all the best elements of Bluegrass old and new! Eddie's new original songs and his great vocal style and delivery in the studio and onstage, are built upon the finest traditions of Bluegrass Music and showcase a fully developed Twenty-First Century Bluegrass Recording Artist and Performer." - Glen Duncan, Engelhardt Music Group, Nashville TN.
Wilson Pickins Promotions is proud to announce the addition of the extremely talented Eddie Sanders to the roster for publicity. 
"Eddie commands a room with his musical sound and style, and he boasts an incredible resume, not just throughout his music career, but within his family and the long running Sanders Family Festival in Oklahoma where he cut his teeth growing up. He understands what defines our music because of his history and that makes him a perfect fit for our team here at Wilson Pickins. We couldn't be more pleased to have him on board!" 
-Melanie Wilson, Principal at Wilson Pickins Promotions 
You can pre-order the new album on iTunes and follow Eddie online at his website www.eddiesanders.com, or on Facebook to catch all the updates about his forthcoming project or scheduled tour dates.