FOR IMMEDIATE RELEASE 
JULY 27, 2021 
WILSON PICKINS PROMOTIONS 
864-359-7999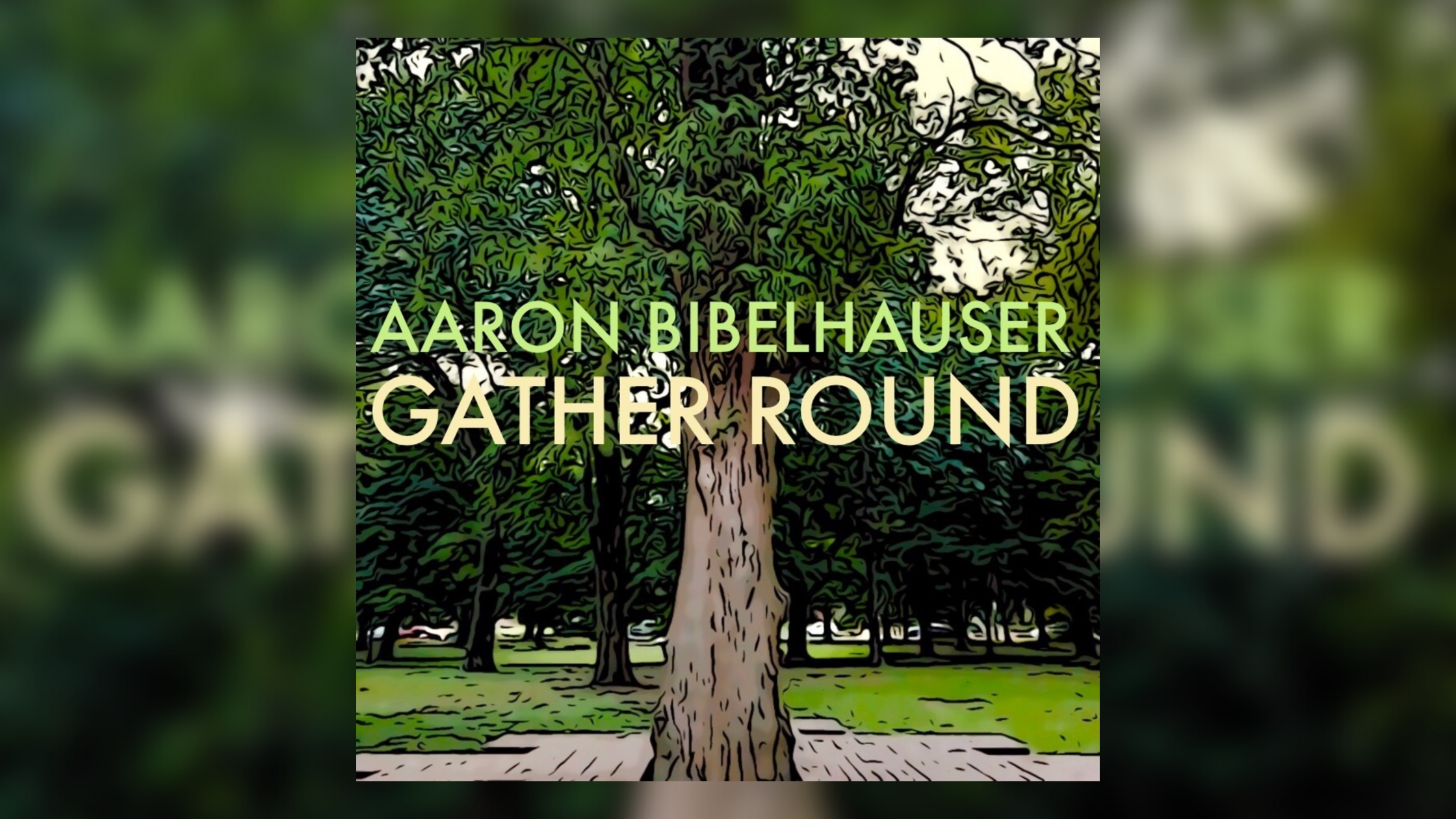 LOUISVILLE, KY - Award winning Kentucky based singer-songwriter, Aaron Bibelhauser is releasing a new original song today, "Gather Round." 
Described by Bibelhauser as his first "non-bluegrass" song in awhile, "Gather Round" provides a delightful Americana melody, full of instrumental dynamics and vivid lyrics creating a fantastical imagery for listeners. 
"After a year and a half of varying levels of isolation from our work, loved ones, and creative outlets, it's become strikingly obvious that art creators, and the audiences who consume them, are vital parts of our communities.   My new single, "Gather Round" was inspired by this vitality, specifically surrounding my dear friends at the Kentucky Shakespeare Festival.   Not unlike the towering trees and cobblestone alleys surrounding Louisville's Central Park, the magic of live music, theater, and celebration are timeless testaments to our human experience.  "Gather Round" is my attempt to express a bit of gratitude for the art, culture, and experiences that makes us who we are." -Aaron Bibelhauser 
Track Info: 
Aaron Bibelhauser - vocals, guitar, piano, bass, pedal steel 
Jesse Hall - drums 
Engineered and mixed by Aaron Bibelhauser 
at The Quilted Window, Louisville, Kentucky 
Mastering by Donnie Bott, BBD Labs, Louisville, Kentucky 
"Gather Round" is available for download on AirPlay Direct for DJ's and radio programmers, and worldwide purchase and streaming from all the popular online distributors. Keep up with all things "Bibelhauser" on www.bluegrassevolution.com.