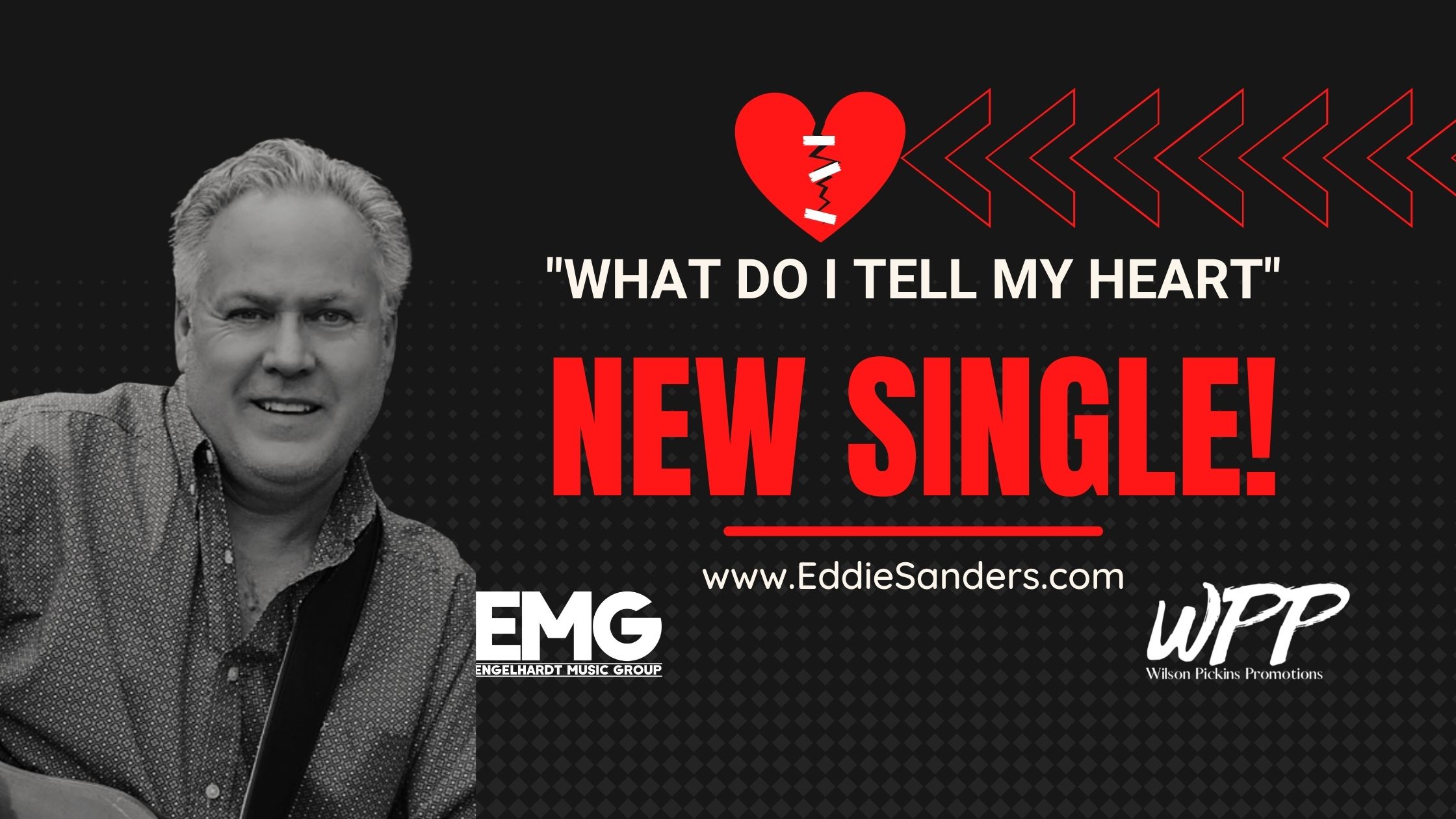 For Immediate Release 
January 11, 2022 
Wilson Pickins Promotions 
864.359.7999 
NASHVILLE, TN - Eddie Sanders and Engelhardt Music Group are releasing a brand new single today, "What Do I Tell My Heart," from the current album release That Kind Of Lonesome. 
Eddie's pure and lonesome vocal treatment on this original tune is nothing less than magical. Penned by Eddie with Glen Duncan, one can easily feel the heartbreak soar throughout the lyrics, supported perfectly by superb instrumentation. Bluegrass and classic country music fans alike will appreciate the astute detail and melody that lend to easy imagery when listening to this stunning song. 
Sanders used his go-to studio band for the new single, available on the "Lonesome" album, recorded and produced by Engineer/Producers Adam Engelhardt and Glen Duncan at the SonyTree Studio in Nashville. 
The Players: 
Lead Vocals: Eddie Sanders 
Harmony Vocals: Wes Hightower 
Banjo: Scott Vestal 
Acoustic Guitar: Cody Kilby 
Bass: Dennis Crouch 
Mandolin: Ronnie McCoury 
Fiddle: Tim Crouch 
Dobro: Rob Ickes 
"What Do I Tell My Heart" is available to DJs and radio programmers via Airplay Direct and for download or purchase from all of the popular online distributors. Keep up with all of Eddie's music at EddieSanders.com. 
---
Publicity & Radio Contact: 
Wilson Pickins Promotions 
wilsonpickins@gmail.com 
864.359.7999 
Label Contact: 
Engelhardt Music Group 
info@engelhardtmusicgroup.com