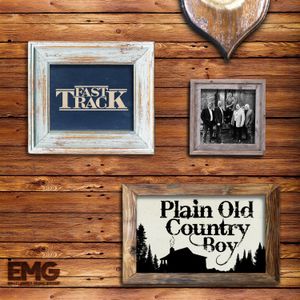 FAST TRACK 
PLAIN OLD COUNTRY BOY 
FOR IMMEDIATE RELEASE: November 15, 2021 
NASHVILLE, TN - Engelhardt Music Group is releasing "Plain Old Country Boy" the first single from Fast Track's next album (due out Early Spring 2022). 
"Plain Old Country Boy", features the whole band in true Fast Track form. 
Duane Sparks takes the lead vocals, with Ron Spears and Jesse Brock handling the harmonies. 
Showcasing strong solos from Dale Perry, Jesse Brock, and Steve Day. 
Written by Gerald Evans Jr, a former member of Traditional Grass and front man of his own band until his passing in 2010. 
Grab on tight for this tune. It will keep you hooked from beginning to end.