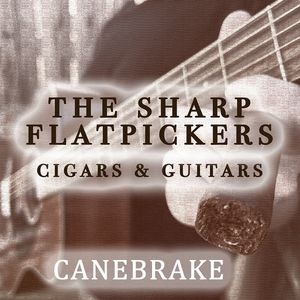 Instrumental single 
"Canebrake" from The Sharp Flatpickers
 
FOR IMMEDIATE RELEASE: 

Willis, VA  (March 7, 2022)- Mountain Fever Records is proud to announce the instrumental single "Canebrake" by The Sharp Flatpickers, releasing today! The tune is written by Lee Kotick who has brought this fine group together to record in recent years. The Sharp Flatpickers are Lee Kotick on guitar, Gaven Largent on dobro, Bryan McDowell on fiddle, Mark Schatz on bass, Cory Walker on banjo and Jarod Walker on mandolin! "Canebrake" is one of their featured tracks on the upcoming Sharp Flatpickers digital release of their previously recorded Cigars & Guitars.