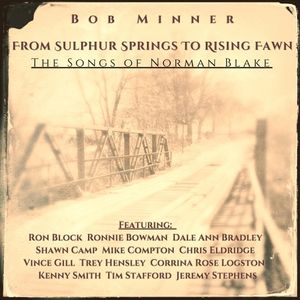 BOB MINNER & CHRIS ELDRIDGE 
RIDGE ROAD GRAVEL 
Press Release : 05.05.22 
Engelhardt Music Group is excited to release Bob Minner and Chris Eldridge's single "Ridge Road Gravel". 
The brand new single from one of Nashville's highest regarded acoustic guitar men, Bob Minner, releases to radio today. 
"Ridge Road Gravel," written by Norman Blake, was recorded by Minner and Chris Eldridge and is the second single from Bob's tribute to the works of Norman Blake. 
The full album, "From Sulphur Springs to Rising Fawn : The Songs of Norman Blake" is available everywhere now.