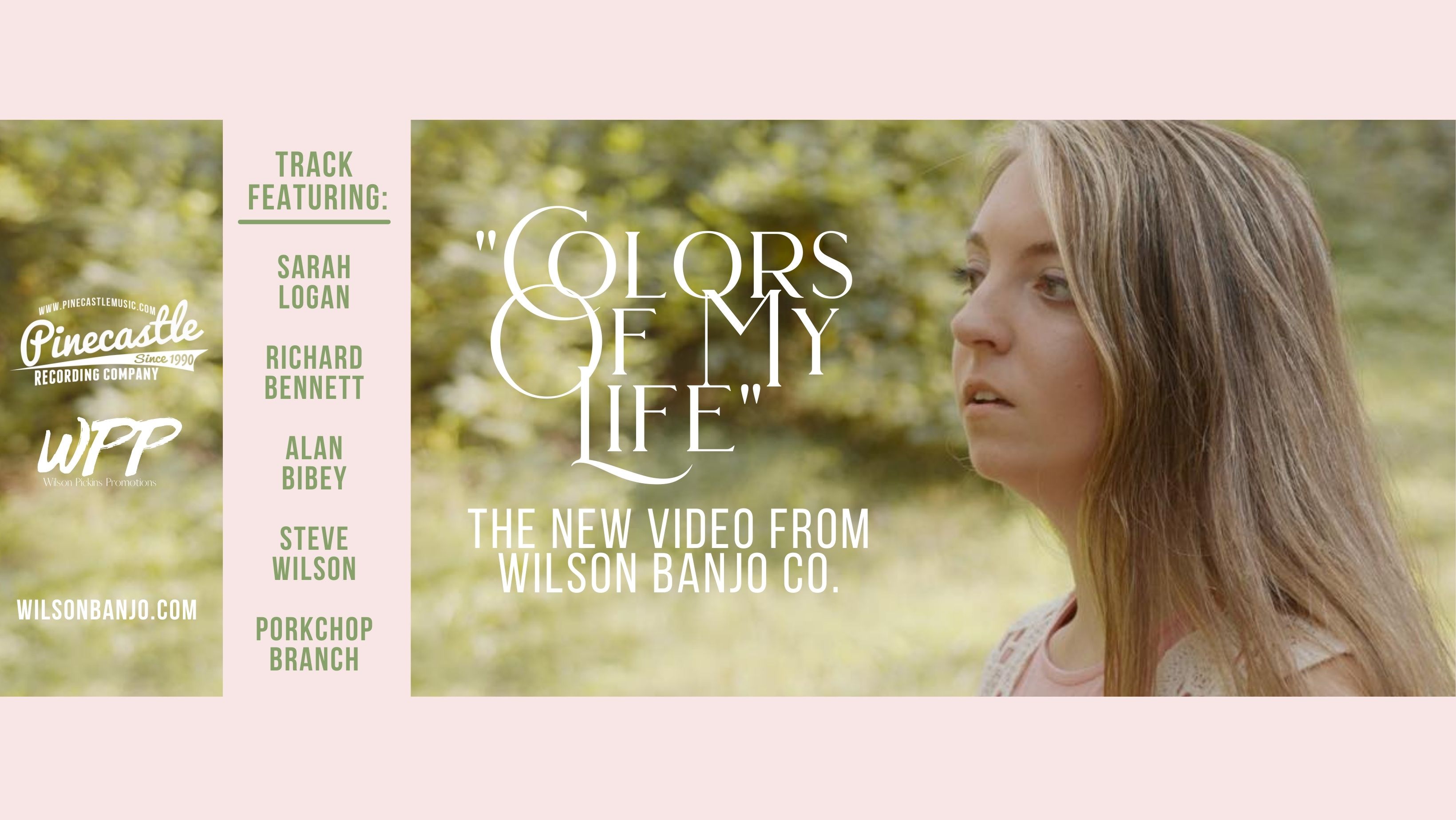 WESTMINSTER, SC - 
In a time of uncertainty, sorrow and uncomfortable change, Wilson Banjo Co. has released a new video for the original song, "Colors Of My Life," from their current album, Six Degrees Of Separation, on Pinecastle Records. 
A poignant composition, the lyrics were written during a personal emotional struggle by Melanie Wilson, while her Dad was suffering at home with Parkinson's and Alzheimer's. "It all started as a prayer and when I presented the words to my husband," she said, "Steve put the most beautiful music to it, transforming my prayer into a song. It was only after I listened back to the demo, that I realized, it was Daddy's prayer too." 
Since the passing of Melanie's Father in August of 2019, life has followed up with a pandemic, a devastating tornado that toppled their town of Seneca, SC, and now onto the unrest and sadness we are all experiencing across our country and the world with countless natural disasters and political wreckage. 
Everyone directly involved with the Wilson Banjo Co. project felt there was no better time to share this song of hope, faith and sweet memories of days gone by, with the world. 
"We hope "Colors Of My Life" might bring the listeners some comfort as it has us. It has served as a healing tool for us, not just in the writing, arranging and recording process, but also in just listening back to it time and again. The elegant instrumentation and Sarah's soothing and heartfelt vocal delivers the perfect sentiment that we all need at the present moment." - Steve Wilson
"Colors Of My Life" video was filmed and produced by Brian Auburn of Bonfire Recording Studio on the grounds of the South Carolina Botanical Gardens at Clemson University. It features lead singer Sarah Logan, and guitarist Richard Bennett, rather than a full band ensemble. The beautifully simple and unembellished production is the ideal treatment for the song that is much the same. Effortless, uncomplicated, real, and so lovely. 
The track itself showcases lead vocals by Sarah Logan, Richard Bennett on guitar, Alan Bibey on mandolin, Steve Wilson on banjo, and Michael "Porkchop" Branch on bass. 
The full Wilson Banjo Co. project is available for download at AirPlay Direct for radio programmers and worldwide from all of the popular online distributors, or on their website.